This article's aim is to provide a timeline of the various updates to the stable version and the most important additions of certain updates.
Upcoming Updates
Edit
Note: These updates have not been implemented into Subnautica, and changes, such as the release date are bound to happen. All information is taken from Trello.
Feature complete milestone - August 11th (ship ~Aug 21st)
Gun deactivation sequence
Fix the void or make it dangerous to be in (Ghost Leviathan, Sea Dragons, etc.)
Play cinematics but disable camera for VR
Internal
Blast off sequence (hold back)
Progress achievements
August - Performance and Polish
Subnautica China early access launch
FOV slider
New voice actor for Degasi survivors and lifepod survivors
Design and start filming trailer
Fix missing and extra colliders near Aurora (esp. getting in)
September - Performance and Polish
Cute Fish (for people who bought before V1.0) (EVERYONE NOW)
Prep soundtrack files
Compress save files
Memorialize 吃喝不愁的Live (CHBClive)
Start working on expansion!
Design launch site
Investigate retail version
Increase price a month before so we have option to launch v1.0 with a discount
October - Performance and Polish
Fade-in option default on...
Fix terrain seams
Cyclops trademark notice
Communicate price increase
Big community translation push
Submit game to ESRB for double-check
Tons of performance work
Re-apply for PEGI to get it closer to our E10+
Release PC v1.0 - Oct 31st
Launch trailer
PC/Steam and China launch
Craftable time capsule
Rocket polish pass (but holding back)
Credits screen
Price increase
End game tasks
PAX, Twitchcon?
Team trip to Hawaii? Thailand? :)
Post v1.0 free updates?
Rework game modes into custom UI
New PDA UI and phase 2 UI
Quality of life update (save game slots, 10 things from the community)
Team retreat
Full documented project postmortem
XB1 V1.0 - December?
Press tour around San Francisco
Possible Firewatch-style event at The Box
Microsoft Code to Content program (selling keys in retail)
Ship date thoughts from Microsoft
Submit XB1 v1.0 cert (1 month delay)
Xbox Trailer
January- Expansion pack and maybe?
Reincorporate flooding
Ghost Leviathan
Make Sea Dragons more interesting
Chinese subtitles and triggering through voiceover (for China PW launch)
Console achievements?
Cyclops Dock
Cloud save
Plants generate O2
Prison modular teleporter rooms
Buildable teleporter room prototype
Possible trade show
Story mode teaser trailer
Buildable Centrifuge
Transfuser
Base teleporters
Expand pipes to bases (O2, power, loot)
Cyclops chipped upgrades
Start Mac App store ship process
Creatures attacking your base (or Transfuser)
Remove support for D3D9
Optional story area 1
Optional story area 2
Rock Puncher
Jetpack
Grappling hook from dive reel
Randomized creature variants
Achievements
Female player model, voiceovers, animations, UI selector, etc.
Species Analyzer
Cyclops incinerator
Cute fish petting animations, view model interactions?
Arctic biome?
Mapping feature (ala Journey Map for Minecraft)?
Clocks to help you know when the sun will go down
PC Updates
Edit
Voice of the Deep - June 21, 2017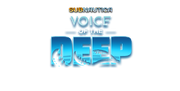 Silent Running Update - April 28, 2017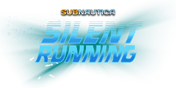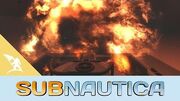 Infected Update - March 2, 2017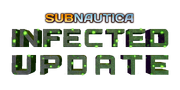 Castles & Coffee Update - January 26, 2017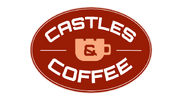 Precursor Update - December 15, 2016
Bones Update - October 27, 2016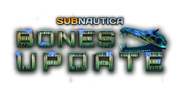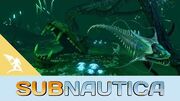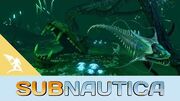 Dangerous Creatures/Tree Cove - September 22, 2016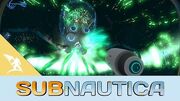 2016 August 23: PRAWN UPDATE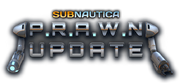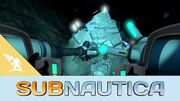 2016 July 6: (Micro) UPDATE 67
Improved Performance
VR Bug Fixes
Xbox Controllers can be used on the PC
Main Menu updated
2016 June 1: POWER NAP UPDATE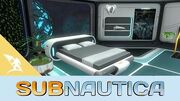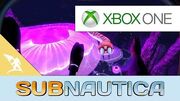 2016 May 6: MACHINERY UPDATE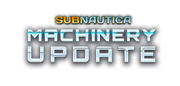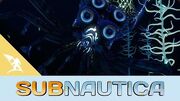 Bioreactor, Nuclear Reactor and Thermal Plant remodeling
Cyclops 2.0

The default depth has been increased from 200m to 500m
Proximity sensors have been added to assist with navigation
Lockers on lower deck are now functional
Added exterior stationary hull cameras that can be accessed while driving
New hatch animations means the hatch opens and closes when approached

Added the Northen Blood Kelp Zone
Fauna that are eaten or killed will respawn
Waterproof Locker gets new model, features and animations
2016 April 5: OCULUS UPDATE
2016 March 16/May 17 (Xbox One release): CRASH SEQUENCE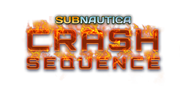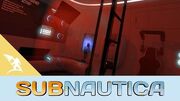 2016 February 25: FARMING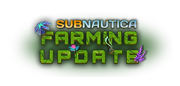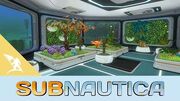 2016 January 28: FLOOD OF DEAD BUGS
Floodlight added
>50 bugs fixed
Location accurate lighting (lots of objects now don't reflect the Safe Shallows anymore)
2016 January 14: H2.O UPDATE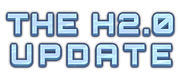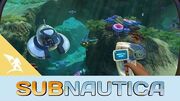 Massive overhaul of water graphics
Scanner added
Ocean environment updated
Items now have proper 3D models
Subtitles added
Language support added
New Fragment system
PDA Data Bank and Encyclopedia added
Message log in PDA
2015 ALPHA STAGE
Edit
2015 December 15: GET WRECKED 
2015 November 20: WATER FILTRATION MACHINE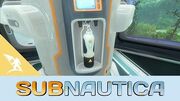 2015 November 5: SHOCKING UPDATE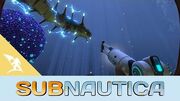 2015 September 10: SEAMOTH UPDATE

2015 August 6: HABITAT UPDATE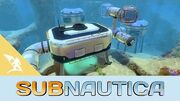 2015 June 19: MACWORLD UPDATE
2015 May 28: ALTERRA SCIENCE UPDATE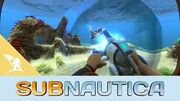 2015 April 30: CRASH SITE UPDATE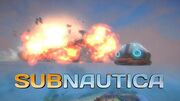 2015 March 13: BASES UPDATE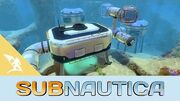 2015 February 25: NEW LOOT SYSTEM
2015 February 5: CYCLOPS INTRODUCTION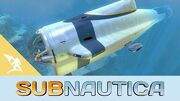 2015 January 16: DEV UPDATE 8
2014 PRE-ALPHA STAGE
Edit
2014 December 23: DEV UPDATE 7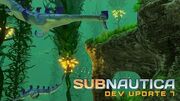 Gravsphere added
Lifepod 5 storage added
Now supports Oculus Rift DK2
Storage Cubes added
Oxygen replenishes faster
Lifepod Beacon now doesn't disappear from far distances
Gasopods now release more defensive gas when you approach them
Fixed the problem when PCs with Nvidia SLI setups don't see the oxygen bar
Lifepod 5's Beacon is now visible from farther distances 
Oxygen now replenishes more quickly at the surface
Large Creature's AI is now improved
2014 December 16:
2014 December 7:
2014 November 22
2014 November 14:
Deformable environment added
2014 November 5:
2014 September 27:
2014 September 5:
Cyclops flooding is being developed
2014 August 23:
Cyclops is announced and being developed
2014 July 8:
2014 April 24:
Subnautica release at PAX still in Pre-alpha stage
2014 April 11:
2013 December 15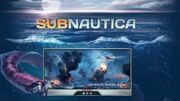 Xbox Updates
Edit
Xbox Update 1 - July 10, 2016
Xbox Update 2 - August 16, 2016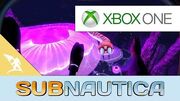 Many Performance Improvements
Language Options Added

Xbox PRAWN Update - August 29, 2016
Xbox Dangerous Creatures Update - October 6, 2016
Xbox Bones Update - January 3, 2017
Xbox Castles & Coffee Precursor Update two in one - February 24, 2017
Xbox Infected Update - March 8, 2017