Welcome to Subnautica Wiki, a community-maintained encyclopedia about Unknown Worlds 2014 Subnautica and all of its related media. We currently maintain a total of 516 articles and 11,503 images since December 22nd 2014.
WARNING: This wiki contains unmarked spoilers for Subnautica and its related media. Read at your own risk!
We have forums and blogs where you can discuss almost anything.
Please read our guidelines and the to-do list for editing and behavioral standards.
Feel free to login and help contribute to our wiki by creating new pages, uploading images, or editing existing articles.
Navigation
---
| | | | | |
| --- | --- | --- | --- | --- |
| Gameplay | World | Crafting | Guides | Misc |
| | | | | |
About Subnautica
---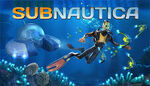 Subnautica is an underwater open world adventure game currently in development by Unknown Worlds Entertainment. Descend into the depths of an alien underwater world filled with resources, creatures, wonder and threats. Craft equipment and submarines to explore lush coral reefs, volcanoes, cave systems, and more – All while trying to survive.
Featured Article
---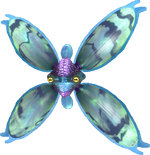 The Mesmer is a defensive life form belonging to the fauna category. It can be found in deep caves of certain biomes and the Bulb Zone. The Mesmer is a small, colourful fish with three design patterns; its six large skin flaps are bluish white capable of emitting green bioluminescent glows at night, with violet stripes and are surrounded by a thin translucent blue film.
Something odd happen to me today. I was just making a new save, then I got out of my lifepod to do some things...Then I looked to my left, nothing. L…

Read more >
---
Talk:Ghost Leviathan
new comment by A Fandom user 1 minute ago

| | |
| --- | --- |
| Comment: | Don't respond to my stories again. |

Ur opinion so stop being a jerk.
comment by A Fandom user 2 minutes ago

| | |
| --- | --- |
| | I love making these stories about Warper 135 and I wanted to give him back story before he gets killed by a Sea Emperor. Please think about...  |
| | You probably won't respond since ur a fandom user and ur I.P. Address changes but no matter  |

Category:Seamoth Upgrade
created by BippityBop 10 minutes ago
Category:Prawn Suit Upgrade
created by BippityBop 10 minutes ago
Category:Cyclops Upgrade
created by BippityBop 10 minutes ago
Category:Item Upgrade
created by BippityBop 11 minutes ago
Category:Scanner Room Upgrade
created by BippityBop 11 minutes ago
Precursor Caches
edited by Mesmerized 11 minutes ago
Items
edited by BippityBop 12 minutes ago
Talk:Sea Dragon Leviathan
new comment by A Fandom user 12 minutes ago

| | |
| --- | --- |
| Comment: | Also it's your opinion if it is not funny, so go criticize some other persons stuff. You will see the world doesn't revolve around your opinion. Also... |
Useful Links
---
Main
Forums
Development
Social Media